Background checks
don't have to suck.
For businesses, background checks can be a bottleneck. Outdated interfaces, slow turnaround times, and terrible customer support makes hiring harder.

Find out how we're changing that.
Need a custom solution? Book a Demo

Run checks on your terms
The future is self-serve. We're the easy-to-use online background screening platform that makes ordering checks and managing reports simple, so that you can hire faster. No lengthy sales calls. Sign up yourself and start screening today.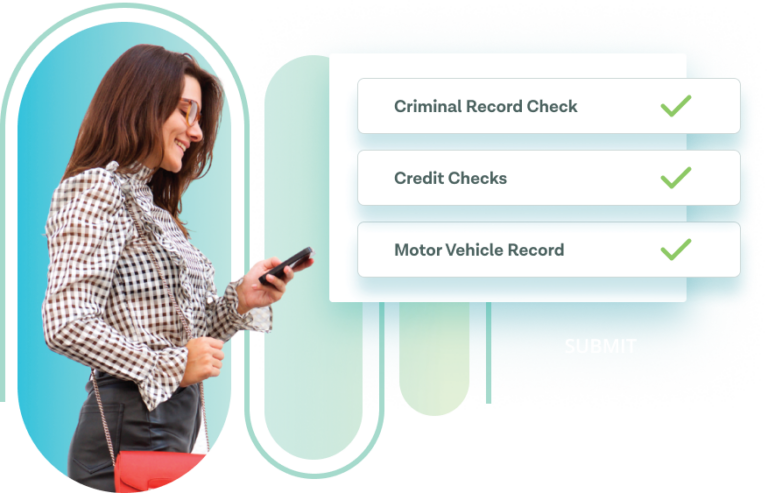 Here's how easy your background screening should be
Step 1 – Select the check type
Select the check type
Choose from Certn's background screening services (criminal checks, credit checks, ID, education and employment verifications)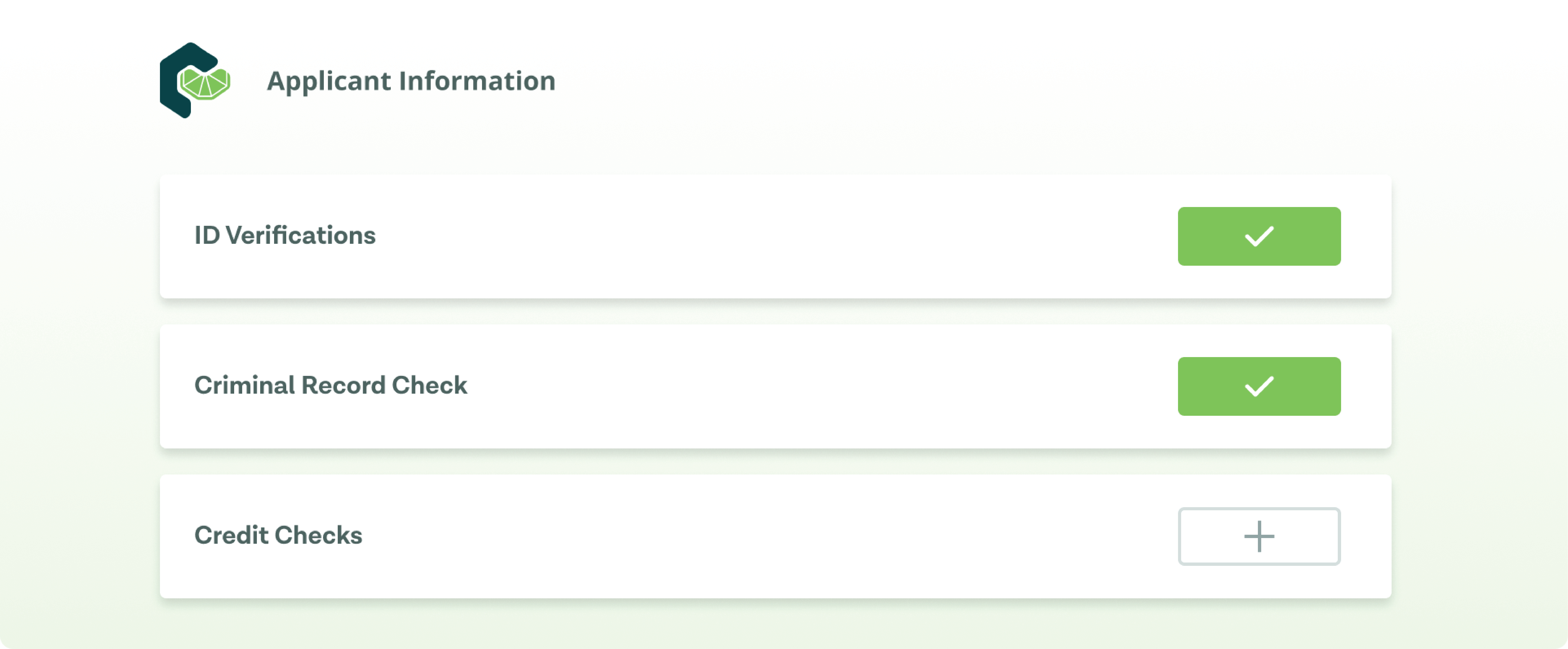 Step 2 – Send it off
Send it off
We'll e-mail an application to your candidate directly from the Certn platform. You can track your candidate's progress in your dashboard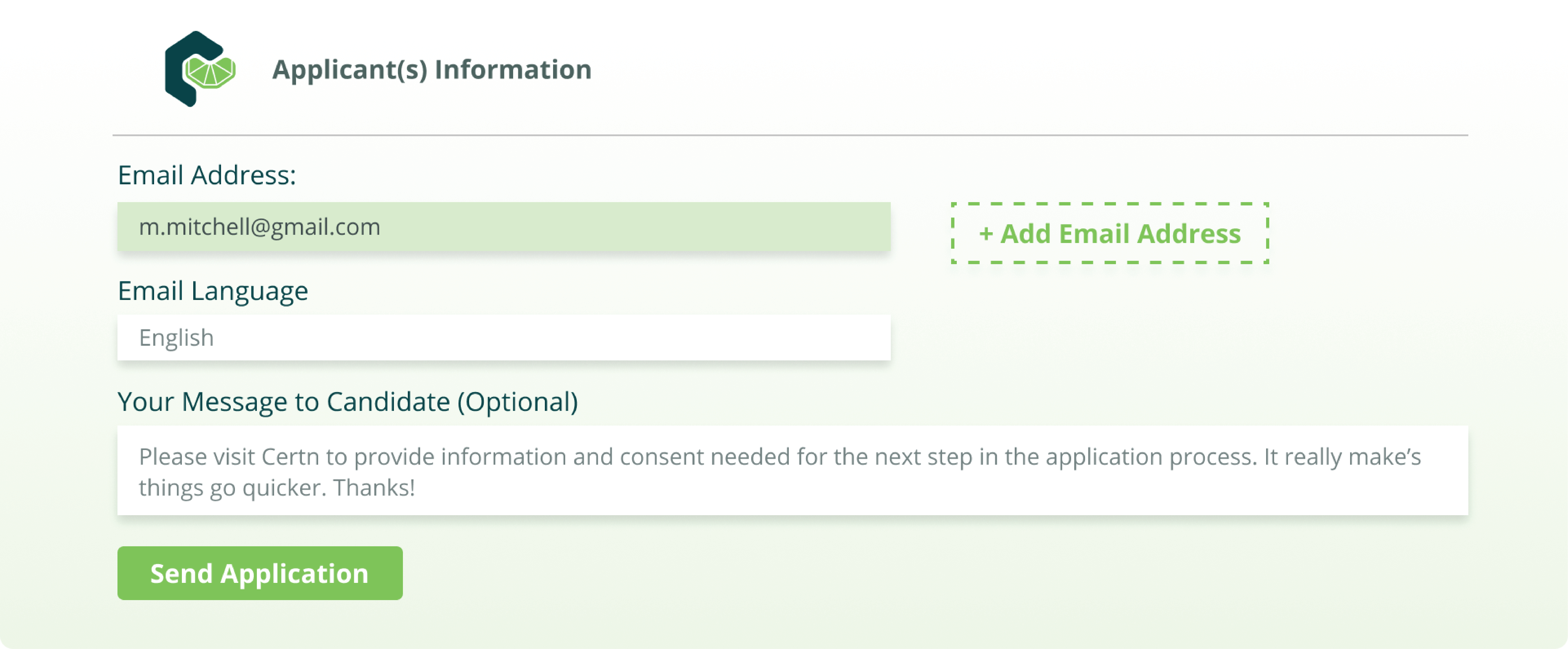 Step 3 – Receive results
Receive results
Get results in minutes and review them to make safe hiring decisions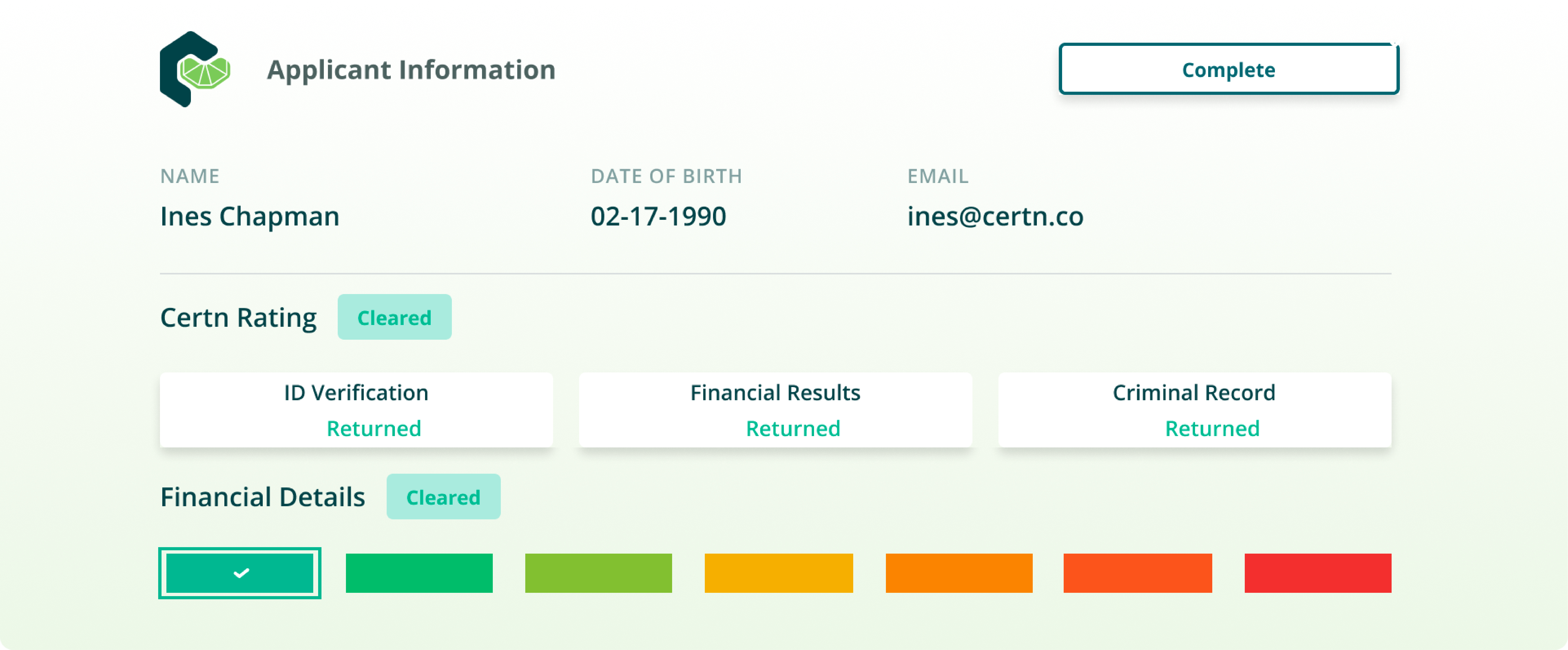 Start Screening Faster
Basic Criminal Check
Perfect for clearing candidates quickly for roles that don't require an in-depth check. Think gig!
$24.99
No sign up fee
SSN Trace Searches
National criminal database
Sex Offender Search
Global Sanctions and Terrorist Watchlists
(7 year history)
Single County Criminal Check
Now we're getting serious. For businesses who need a more in-depth look at a candidates history, for their current county only.
$29.99
No sign up fee
All of the searches included in the Basic Criminal Check PLUS:
County level criminal record check for provided current address
Federal statewide criminal search for provided current address
(7 year history)
Most Popular
Unlimited County Criminal Check
The check most employers run. Cover all the bases and search a candidates history from any and all places they've lived in the past 7 years.
$44.99
No sign up fee
All of the searches included in the Basic Criminal Check PLUS:
Criminal Check for each of the counties lived in the last 7 years (identified from Social Trace)
Federal statewide for each of the states lived in the last 7 years (identified from Social Trace)
(7 year history)
Not sure which check is right for you? Talk to one of our experts.
How does Certn help you hire better candidates?
Great question. Here's how.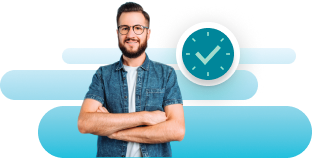 A platform that works
as fast as you do.
We get it. Time to fill is important. Hire up to 3x faster with automated candidate reminders, instant ID verification, and results delivered directly to your inbox.
Consistently rated the Easiest to Use.
When candidates are happy, you're happy. That's why our platform is built to be easy to use for you, and your candidates. And that's how you hire smarter.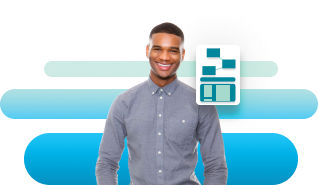 One Platform. One API. Global Coverage.
We fit seamlessly into your day. Run checks across any country, integrate directly into your ATS, and collaborate with your team – all without switching platforms.
Like we said, background checks shouldn't suck.
The platform users actually love.
We can't be everyone's cup of tea. But 96% of customers would recommend us so we're getting pretty close. That's according to REAL users who are using Certn to make their lives easier.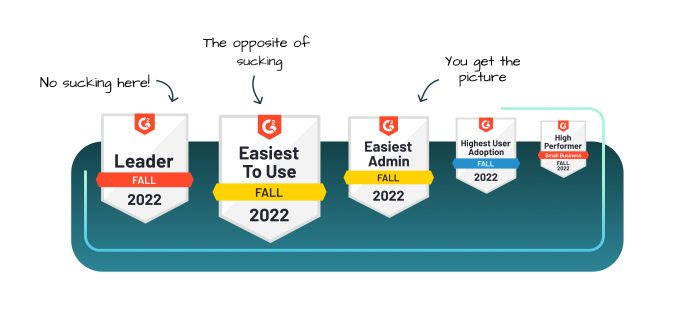 And a support team that actually knows your name.
With Certn, you're given dedicated account management – no matter the size of your company – and a North American support team that works the same hours you do.
Whether it's Thea or Sadie or Taylor or Henoc or Chris, you're speaking with the same team every time.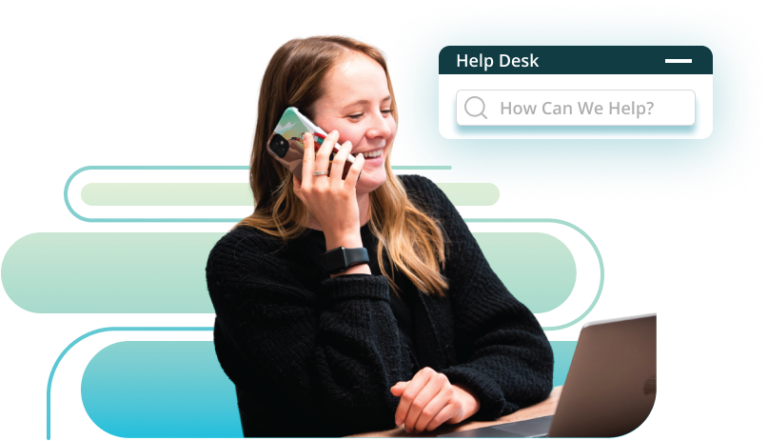 Trusted by thousands of businesses just like yours
1.5M+
Checks Completed Each Year
95%
Quality of Support Satisfaction Rating
+35%
Faster Turnaround Time on Hiring
Customers that levelled up with Certn
"It's night and day compared to what we had before in terms of the efficiency and speed."
"The ease of use for both the recruiter and candidates definitely cuts down on the follow-up time – from days to within the hour."
"There has always been efficient and open communication with the Certn Team…they find solutions to problems promptly."
"Since switching to Certn we have been able to speed up our hiring process by about 3 weeks compared to our previous background check vendor."