Effortless self-service background checks for your business
Build trustworthy teams with our fast, intuitive and cost-effective background screening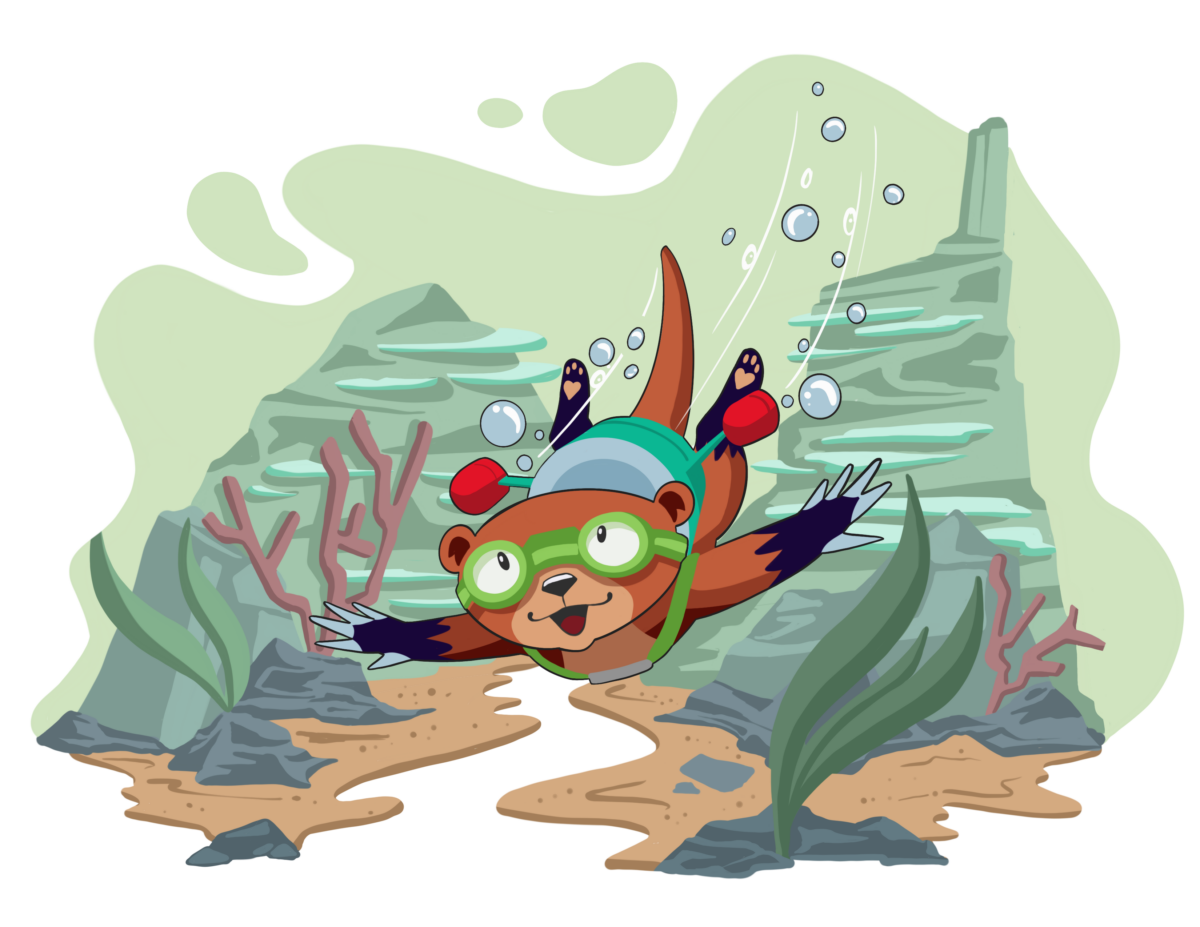 Smarter background screening
Grow your business with people you trust
Certn Lime's background check platform lets you hire dependable employees, fast and efficiently. Vet your candidates thoroughly, uncover potential for fraudulent and criminal activities, and build a trustworthy and reputable working environment.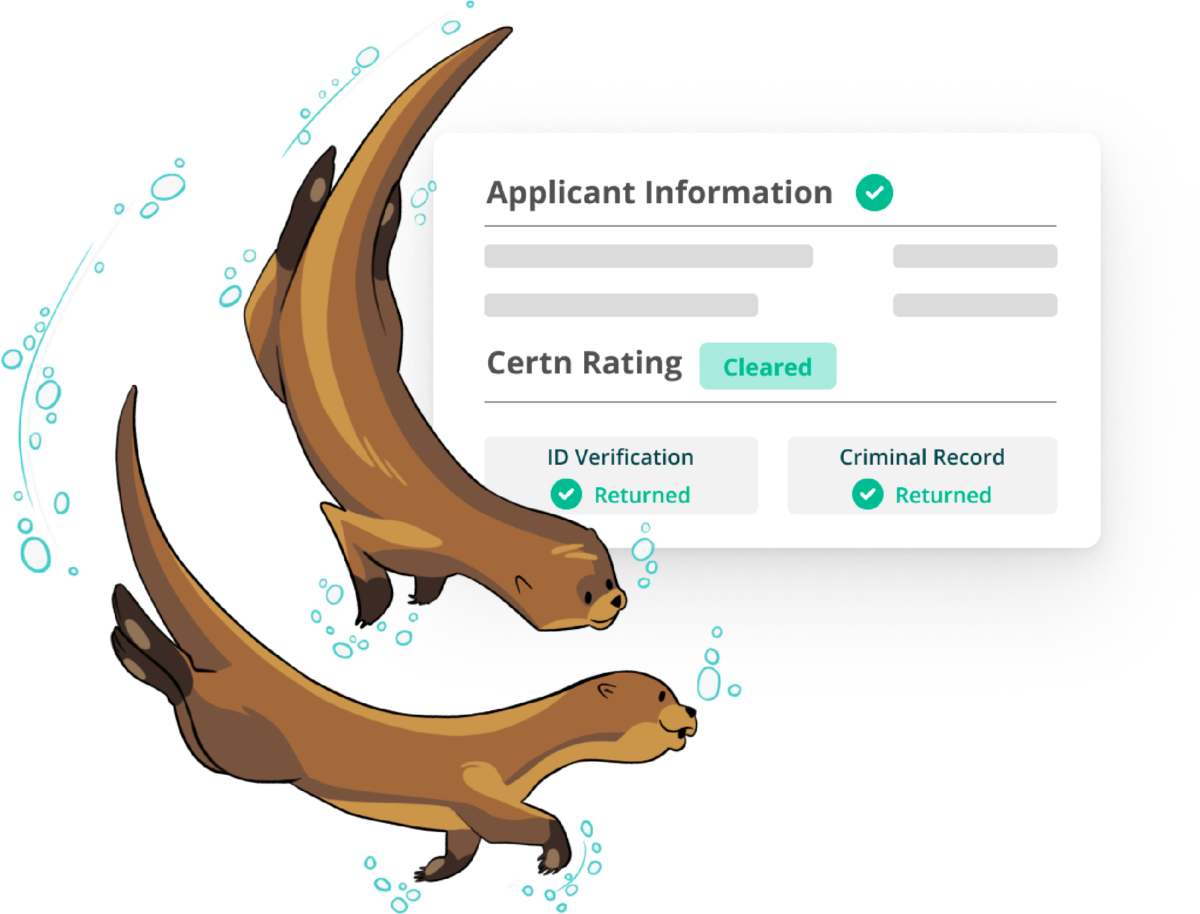 Hire remote employees safely
Win the war for talent by expanding your hiring pool beyond your established work location. You can now effortlessly screen your remote candidates with Certn Lime's global checks and onboard your ideal candidates with confidence in a remote-first world.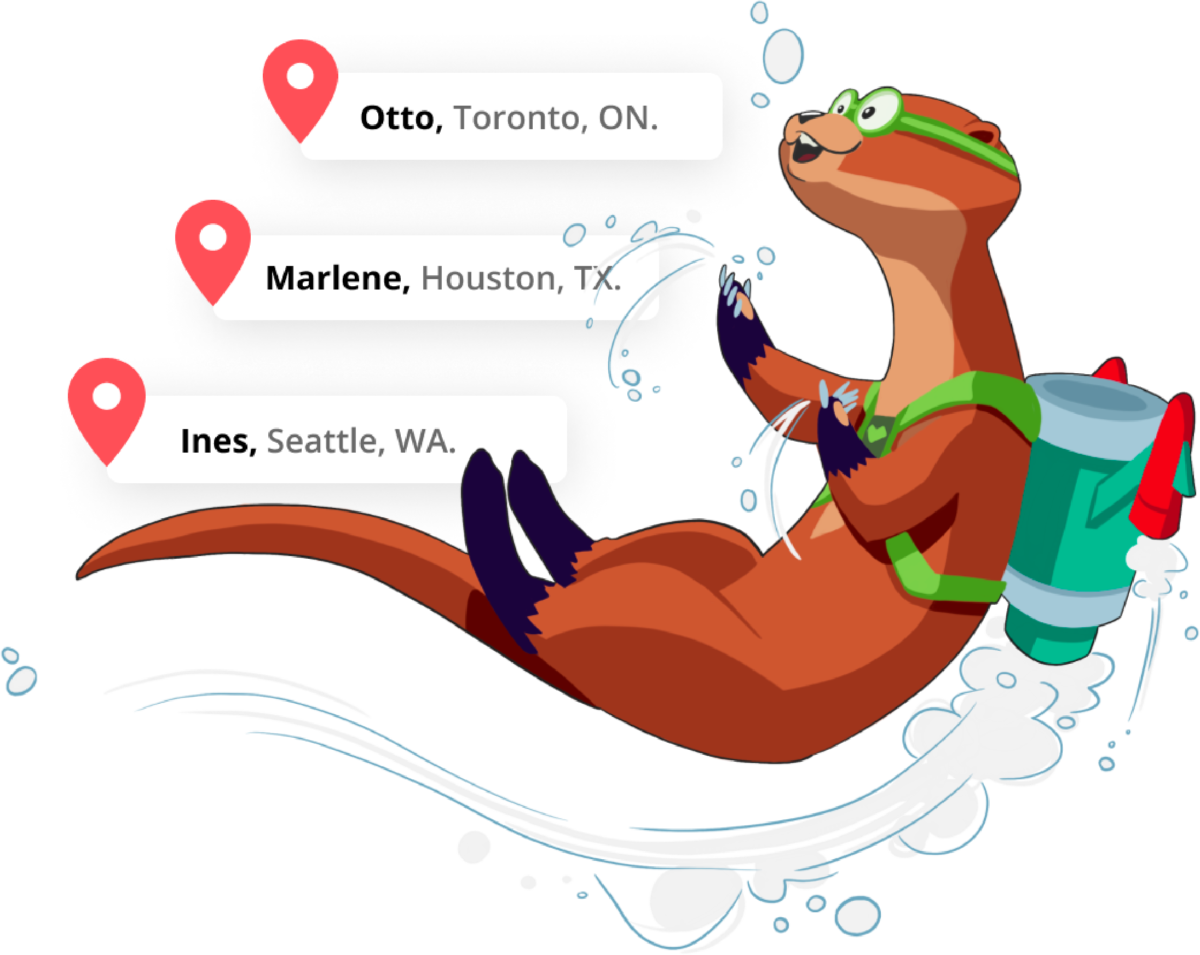 Protect your reputation and mitigate business risk
Background screening is no longer a hurdle with Certn Lime. Reduce liabilities, legal risks and damages to your brand reputation.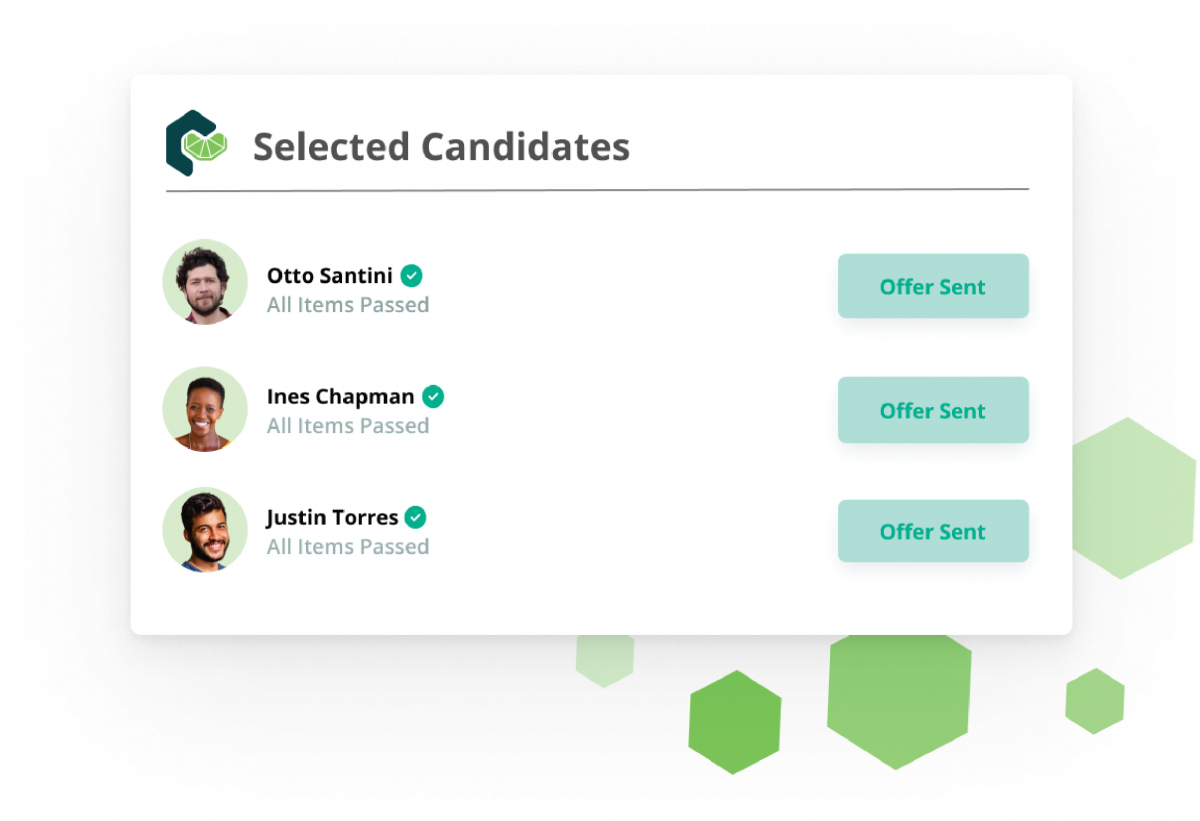 "The Certn training is very intuitive for ATB and I think someone who has never used a system before can figure it out on their own."
Compliant & reliable results in minutes
Screen candidates in 3 simple steps:
Select the check type
Choose from Certn Lime's background screening services (criminal checks, credit checks, ID, education and employment verifications)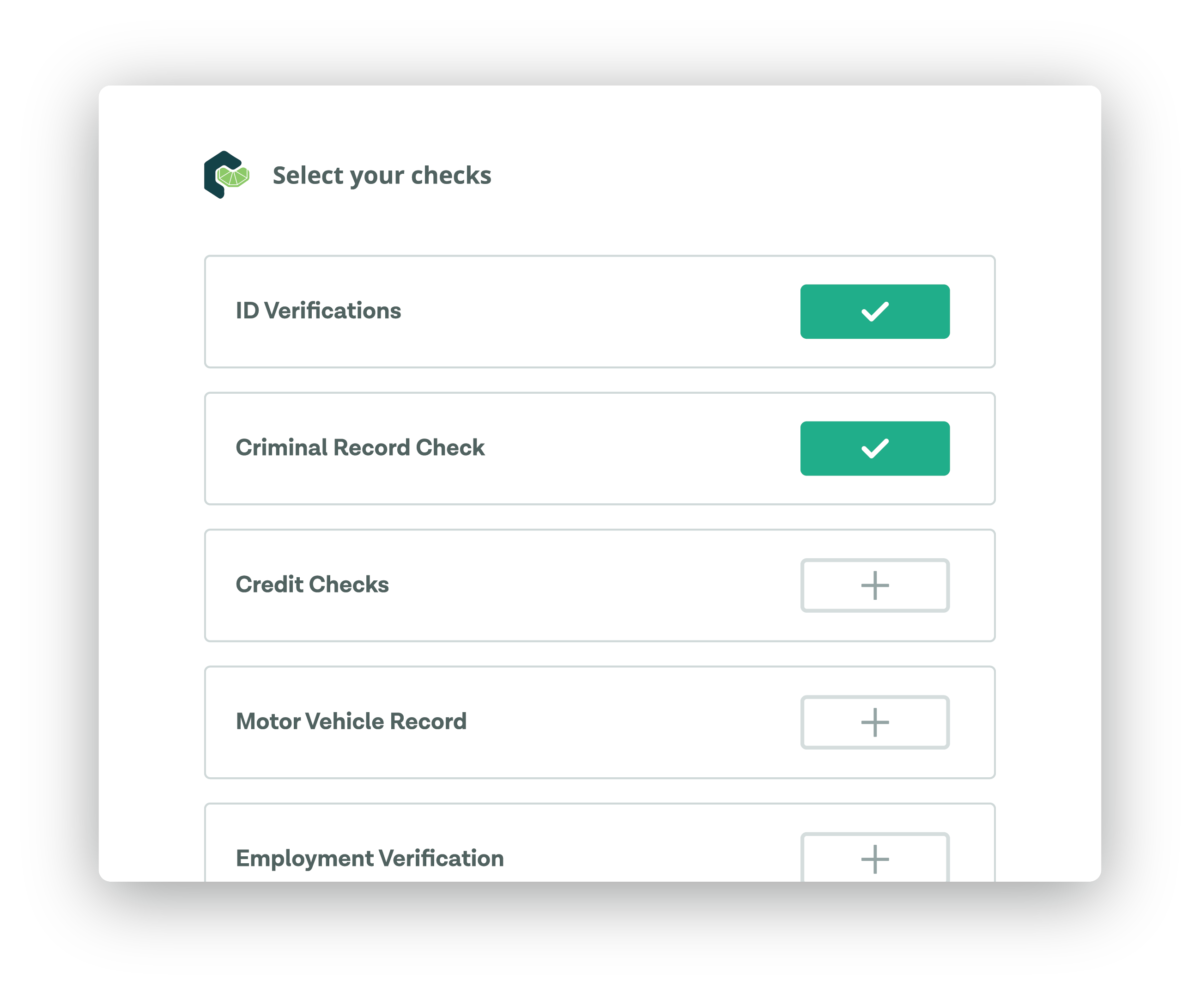 Send it off
Email an application to your candidate directly from the Certn Lime platform. You can track your candidate's progress in your dashboard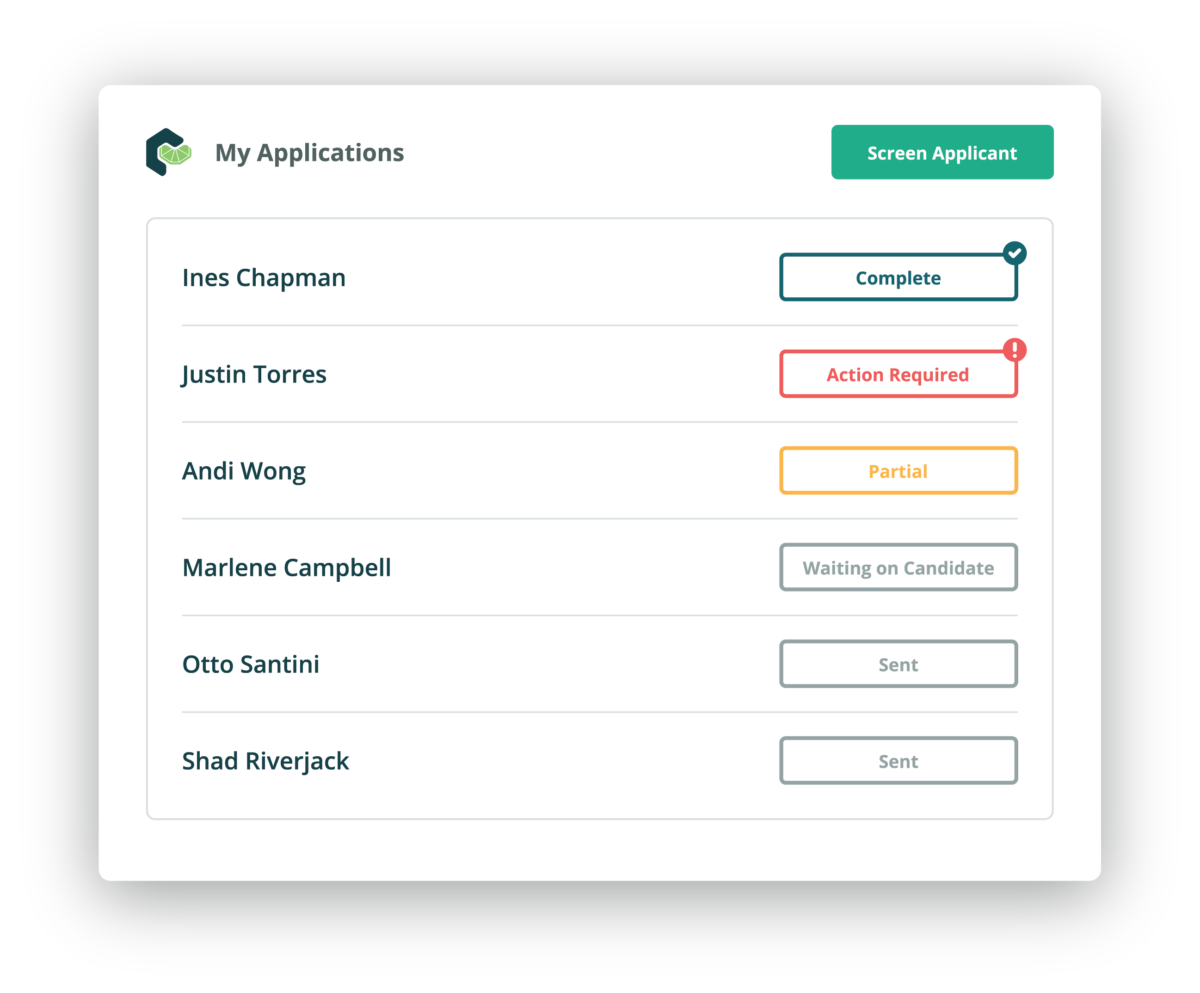 Receive results
Get results in minutes and review them to make safe hiring decisions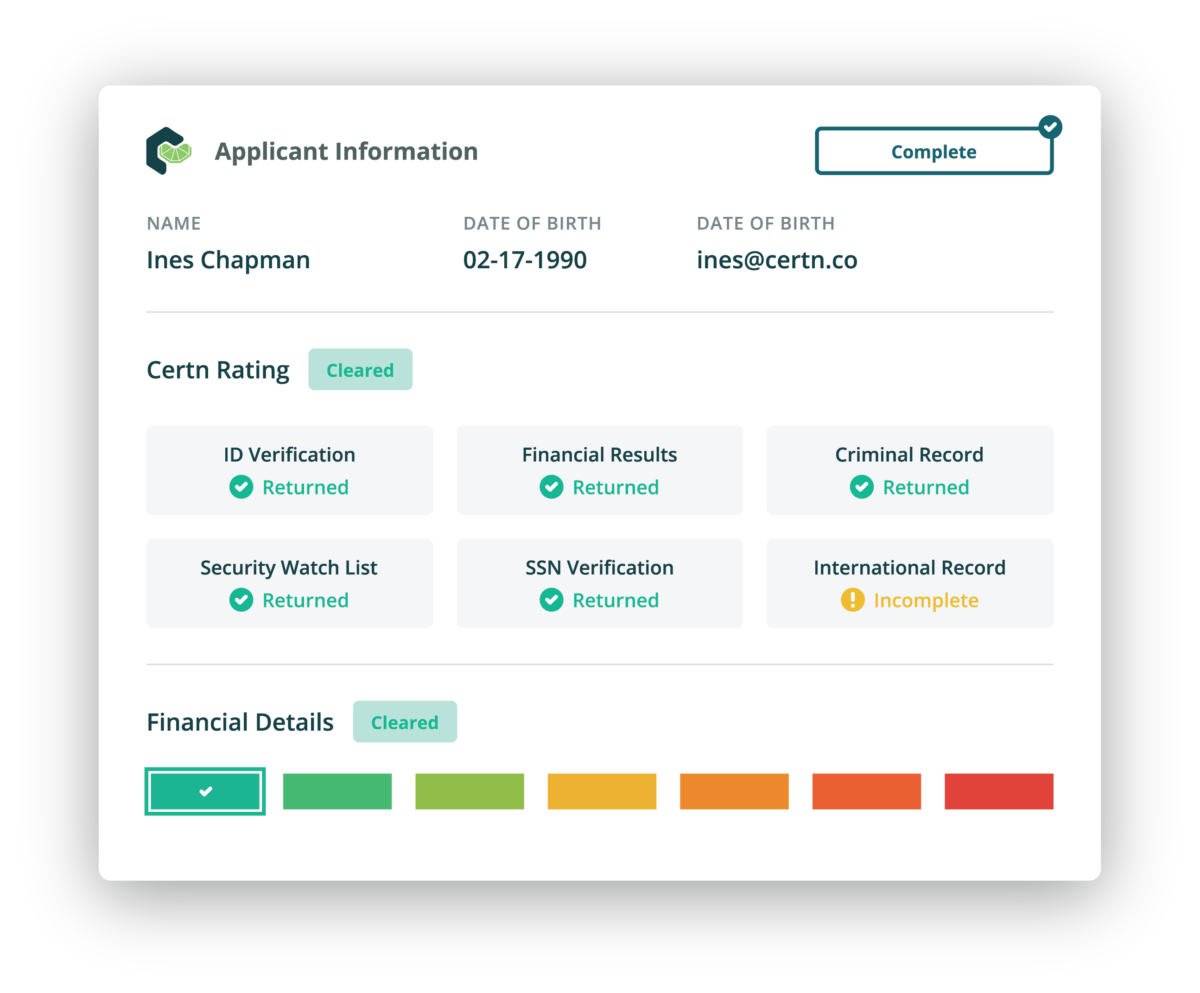 Certn Lime for small and medium businesses
Fast from start to finish
The fastest turnaround time with our modern, direct-to-source API
Instant ID verification with AI technology
Automated and self-service account set up with just a few clicks
Easy and Effortless
Intuitive process and user-friendly UI for both you and your candidates
Unbeatable candidate experience with mobile-optimized UI
All-in-one platform to manage your entire screening process
Cost-effective
On-demand service offering with competitive pricing
No setup, subscription and prepayment fees
Pay-as-you-go with your credit card
Best-in-class support
Attentive and accessible support team
Responsive to your requests and issues
Live chat for you and your candidates
Start screening your candidates right away
Set up your account with a few clicks